LDS Family Services
LDS Family Services offers counseling for people experiencing an unplanned pregnancy, as well as adoption services. Although the organization is run by The Church of Jesus Christ of Latter-day Saints (LDS Church) and provides counseling consistent with its doctrine, LDS Family Services does not turn away people of other faiths looking for counsel or adoption services. These services have been offered since the early 1920's, and there are offices throughout the United States and Canada. There are also offices in Australia, England, New Zealand, and Japan.LDS Family Services provides birth parents with many options. Parents can choose to have an open adoption, where there is correspondence with the adoption family before birth and continued contact with the family and child after birth. The parents and adoptive family determine how much contact there will be.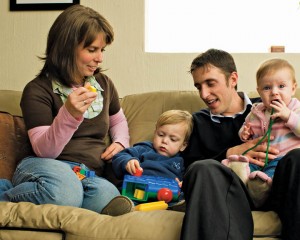 Even birth parents that are unsure about adoption can come in and discuss their options with the counselors at LDS Family Services. Counseling is given on an individual basis. Group meetings with other people in similar situations are also offered. LDS Family Services can also help birth mothers find assistance for medical care and even housing during pregnancy if it is needed.
Parents can choose the adoptive family from profiles provided on its website and in its offices. This way the parents may choose a couple that will most likely provide the type of life they want for their child. All of the services provided by Family Services are free to birth parents, and are kept confidential.